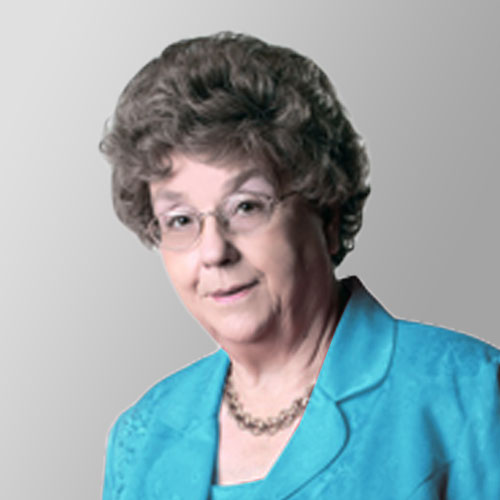 MARGARET DRAKE
Margaret is the President and Chief Executive Officer of Hour of Harvest Incorporated which owns and operates the Christian television station WLJC.
READ MORE
Testimonial
Anna, Ransom, Ky.
I am thankful that the Hour of Harvest is still able to be on the air. Pray for my pastor and his wife they have the Covid virus. God bless you all.
Della, Monticello, Ky.
I watch you all about every night. I love your Bible reading and prayers and the good songs. Thank you so much for all you are doing to spread the good news.
Wanda, Flat Lick, Ky.
Thank you for being on so we can get our singing and preaching since we don't have church around.
Barbara, Harlan, Ky.
I get a blessing from word and song. Thank you all so much for doing a good job working for the Lord during this virus. It lifts us up knowing that you all won't give up, praise God.
Hazel, Corbin, Ky.
Thanks for the program WLJC does every night. I watch it most every night. Great singers, speakers and staff. Keep the great work up. I enjoy all of it.
Rachel, Lexington, Ky.
I love WLJC, I watch every night in fact I can't wait for 7 o'clock to get here. I do pray for all who helps you every day. I hope WLJC will be on the air many years.
Harrison and Connie, Salyersville, Ky.
We thank you for the Hour of Harvest broadcast. It has brought us encouragement in this trying time. We pray that God continues to bless you all and everyone remains safe. Love and Prayers.
Martha, Greenfield, IN.
This station has been a blessing to me. God bless each and everyone of you all.
Wilma, Flemingsburg, Ky.
Your program is such a blessing to me. I watch each night. I pray you will be able to continue until Jesus comes.
Michael, Cleves, OH
Thank you for the ministry and music that you all do for the Lord, to get the gospel out to the world!
Wanda, Dunnville, Ky.
I watch the Hour of Harvest 4 or 5 night's a week. I thought it was time to send you a donation. I love you all.
Barbara, Richmond, Ky.
In absence of the telethon I wish to make my usual donation and Thank You for the hope and good news you bring us all.
Elizabeth, Hyden, Ky.
This is sure one of the few positive programs on TV that folks can tune in to and it makes a difference in their life. I pray God will bless you and your staff at WLJC.
Della, Waco, Ky.
I watch your great program almost every night and have been doing so for several years. My only church right now. You bless my heart with your own comments from the Lord. I love you all, but I'm sure Jesus loves you more.
Berneice and David, Winchester, Ky.
You are an inspiration to us in these times of distress and trouble. Please pray for me an my family. Your program is such a blessing to us. Keep up the good work.